Online Technology
Heritage Christian School is a blend of family warmth,
old fashioned values, current teaching standards, and new technology.
We use an online school management system that allows you, the parent, to log-in from home and view your child's grades and send/receive emails to/from instructors.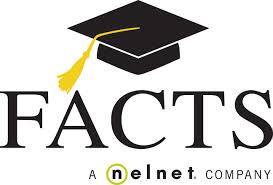 Heritage Christian School uses F.A.C.T.S. to process tuition payments.
This is an easy "once and done" online
payment system.
Sevenstar Academy is an accredited Christian school for middle and high school students. Families around the world who seek academic excellence with a Christian Worldview will also discover a flexible learning environment where nurturing teachers provide wonderful living models for young hearts and minds. Students receive a well-rounded and personalized educational experience, becoming independent thinkers well prepared for college and beyond. Our school provides more than 90 of the highest-quality online courses for grades 6-12, as well as over 100 Dual Credit courses from leading Christian Colleges and Universities. Our staff desires to glorify Christ, teach students how to process information, and think critically in the context of a Biblical worldview. Our courses are rigorous and exceed all national standards and recommendations.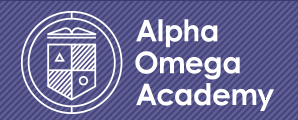 Alpha Omega Academy (AOA) is fully accredited through AdvanED, the largest accrediting body in the world representing 32,000 school across the United States and 70 other nations. Their credentialed, experienced, enthusiastic educators specialize in technology-driven distance learning. Utilizing messaging, online classrooms and one-on-one phone conversations, they also provide advisors, counselors, and technical support. HCS students can immediately expand their learning opportunities by enrolling in any of their rigorous, hands-on, Christian world-view focused courses that promote critical thinking, emphasize problem solving and encourage students to take responsibility for their own learning. AOA has more than 40 Career and Technical Education courses divided into 14 clusters in addition to a full sleight of college preparatory coursework.

Heritage Christian School utilizes a web-based, online library catalaog. You can search the school's card catalog from home and know what books we have on the shelves. There is also a link to the WV Encyclopedia and The Clio.
We've given you free access to the biggest video Bible study library in the world! We believe the mission of the church matters. And we've seen how God can change lives through video resources. Every student and parent and alumni of HCS can access over 15,000 Bible studies. RightNow Media has studies for small groups, families, students, leadership development, and much more. RightNow Media content comes from over 250 top Christian publishers and ministries. LIFE CHANGING EDUCATION means equipping and discipling the the Body of Christ.
HCS Computer Lab
Heritage Christian School is committed to imparting biblical values while educating with 21st century technology. We live out Psalm 101:3a ~ "I will set no wicked thing before mine eye". Students are taught to be discerning while surfing the internet. Students are taught not only how to find the information they need, but how to best synthesize what they find online into a usable product - such as a brochure, a presentation, a spreadsheet, etc.
The Computer Lab at Heritage Christian School features 20 student PCs which run on Windows. Students learn how to utilize the Microsoft Office programs. Students in grades kindergarten through 8th grade practice keyboarding skills using a variety of online educational software. Students learn various technology skills and how to apply them to real-life scenarios throughout the school year.
Our "Partner in Education", Chick-Fil-A of East Pointe, sponsors this program which reinforces independent reading. Students read books at home and then take a computer generated quiz at school. Students earn 'Reading Counts Points' by passing quizzes on books that they've read at home. The 'Reading Counts Points' can been spent at the Reading Counts Store, held in the school library approximately once a month.